Mission et valeurs
Nous sommes là pour vous permettre de collecter, gérer et communiquer vos données. Nous voulons avant tout créer de l'efficacité, favoriser la croissance et obtenir des résultats.
Centrée sur le client
Le fondement de notre entreprise était notre approche du succès client. Même dans les premiers stades, nos 4ème et 5ème employés étaient des spécialistes de la réussite client. En tant d'années, nous n'avons jamais externalisé cette équipe.
Avoir une attitude amicale et faire des efforts supplémentaires sont des ingrédients clés pour les membres de notre équipe de soutien.
Adaptable
Passer de 2 fondateurs à 90 personnes était un voyage qui nous obligeait à nous adapter tout le temps.
Embaucher les bonnes personnes pour chaque étape, se battre pour les clients, passer aux nouvelles technologies pour être compétitif représentait un défi pour chaque instant.
Efficace
Nous sommes motivés par notre objectif de devenir meilleur en tant que produit et en tant qu'équipe. Nous améliorons constamment nos produits pour mieux servir nos clients.
Nous surveillons constamment tout en exécutant des tests A / B sur les nouvelles fonctionnalités et améliorations. Nous recherchons les meilleurs talents pour rejoindre notre équipe et nous aider dans notre voyage.
Amusement
Notre culture d'entreprise a été un facteur clé de notre succès. Nous sommes passionnés par ce que nous faisons et nous mettons toujours dans la peau du client. Nous donnons à nos gens les moyens de prendre des décisions et nous les soutenons lorsqu'ils commettent des erreurs. Nous soutenons leur croissance professionnelle. Notre atmosphère amicale et amusante du bureau force nos gens à lier des amitiés qui durent toute une vie.
2008
2009
2011
2013
2014
2015
2016
2017
2018
Le domaine 123contactform.com est enregistré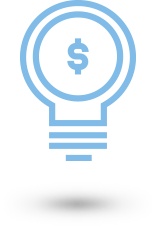 Le premier client achète un abonnement
Le premier employé rejoint l'entreprise
20 employés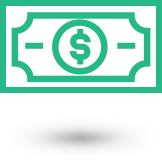 1 million de dollars de revenus annuels
1 million d'euros d'investissement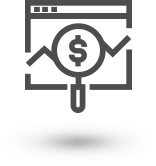 20.000 abonnés payants
80 employés
Célébrer dix ans de collecte de données
"I am so happy to have found 123FormBuilder.
As a new small buisness, we had a lot of questions about how the forms work and how to maintain HIPAA compliance. The customer service is unbeatable.They helped us through all of the setup processes and attended to our concerns with speed and accuracy.
These guys were lifesavers."
"I have been working with 123FormBuilder for a few years now. We first found them to use a simple solution for clients when they needed a form. However, over time we have been able to partner with them to really expand what we offer clients.
Thanks to working with them we were able to provide a cost-effective HIPAA compliant solution for forms for our clients. Chris and everyone I work with at 123FormBuilder has been wonderful and always responsive, which is important when it involves forms which can directly impact clients lead and revenue source."
"I use 123FormBuilder for people to submit applications for a scholarship we offer. We also use a form for our judges to review and grade each application.
I would definitely recommend 123FormBuilder and have been particularly pleased with your friendly and prompt customer support. Highly recommended."
"I am a Professor of Paediatrics working in a busy Public Hospital in Johannesburg South Africa and I have been using 123FormBuilder for almost 5 years now.
This facility has transformed the way in which my department works with respect to reporting of incidences or capturing of information around specific events. It is a most user-friendly experience and I cannot imagine working without this service in our department."
All

management

development

design

sales

marketing

customer support

testing

operations

Enterprise Accounts